The FeedBak is a conversation about the Austin nightlife and beyond.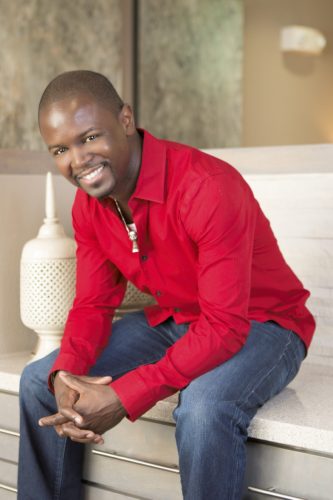 Hi. My name is Bak Zoumanigui (pronounced "back zoo-mah-nee-guee". Try to say it. It's fun). I am an entrepreneur, blogger, podcast host/producer, and nightlife expert in Austin, Texas. I am here to help you navigate the Austin night scene.
My Bak Story
Born in Senegal, West Africa and raised near Paris, France, my family moved to Austin, Texas when I was 16. It was not an easy transition. School was tough and I struggled to fit and make friends. I spoke differently, dressed differently, and was stuck spending most of my time studying so I would not get behind my studies. Even though I had my family, I wanted to belong and experience the great things Austin had to offer.
I had a passion for dancing. Where do you go to dance when you are 18? Bars and dance clubs, of course. So I started going out and the people I'd meet there became my friends. They were DJs, bartenders, performers, musicians, bar managers, and other party goers.
The nightlife saved my life because I was finally able to connect with people.
Why The FeedBak?
Over the years, I became fascinated with the Austin nightlife. I used to stay late and help the DJ pack while we chat about music. I used to sit at an empty bar to listen to a bartender's story. There is more to nightlife than just events; nightlife is also about an experience and we all have different experiences. I just believe that those experiences should be shared with the world.
Honestly, the name was a no-brainer, especially with a name like Bak. (Shout out to my little brother).
The FeedBak provides a voice for the people who make the nightlife what it is (i.e. DJs, bar staff, artists, performers, etc) and engages its audience into a fun and insightful conversation about their nightlife experience in Austin, Texas and beyond.
What Is The FeedBak?
IT'S A BLOG: We feature stories, rants and observations about the local bar scene like guy/girl ratio and the anatomy of a bachelorette party.
IT'S A PODCAST: We sit down with DJs, bar staff, artists, musicians, producers, and party goers and let them share their stories on our podcast.
IT'S A SERVICE: We provide media coverage for events.
IT'S A PARTY: We throw our own parties. Different talents. Different venues. Different themes. Check out the Bak It Up: Flash Mob party.